Like the wedding dress, the hairstyle you have at your wedding also matters a lot and that influences the overall appearance of a bride, remember it. No matter you have short or long hair there are hundreds of wedding hairstyles to have at your wedding.
Even though there are hundreds of hairstyles only a few going to suit you and your wedding outfit in the best way, you have to find such one to enhance your look. Here are few short hair wedding hairstyles are listed below which you can take into consideration while looking to pick any of the wedding hairstyles.
Accessorized hair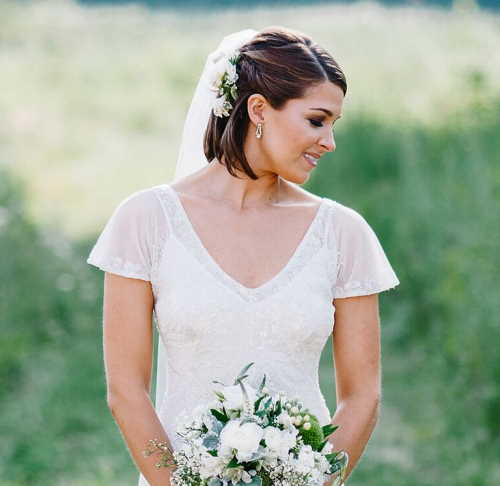 In case, if you are having a very short haircut like bangs there you can pick the accessorized hairstyle. When it comes to hair accessories you can find a lot of things from the market like bobby pins, designer clips, artificial floral crowns, and a lot, you can make use of any of these things to enhance your look.
Low messy chignon
The low messy chignon hairstyle is the perfect option for the short hair brides and the chignon hairstyle can be done with the help of either artificial flowers or fresh flowers. While having this hairstyle don't forget to use some bobby pins and hair spray to hold all the loose curls together.
Simple hairstyle with a hairband
If you prefer to stay simple at your wedding there you can prefer this hairstyle and to get an elegant look with your wedding attire you can make use of the hair accessories like a pearl or floral hairband. The bob like a hair cut with partially tied back hair looks pretty and modern.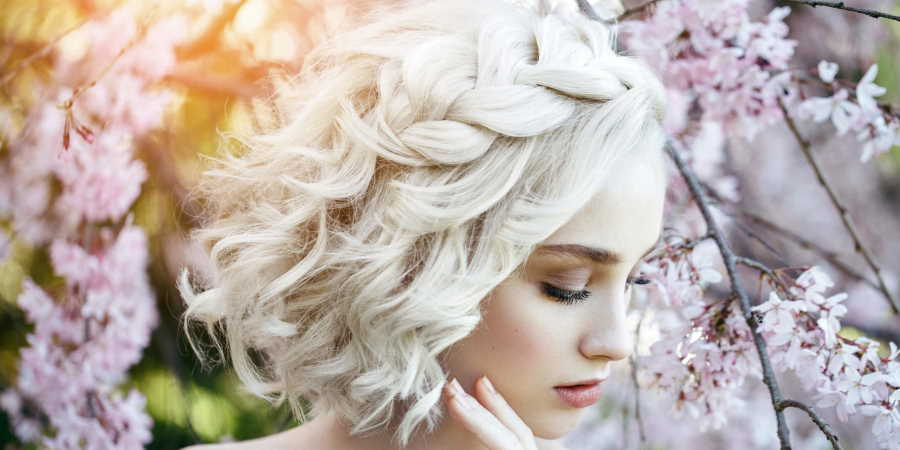 Airy curly updo
The airy curly updo is a fanciful hairstyle for the wedding, you need not put more effort to get this hairstyle just twist the hair from the root and pin your hair at the side. In the place of a pin, you can make use of designer pins to get a grandeur look along with your wedding dress.
Curly updo with a floral crown
You can style short curly hair for a wedding with simple updos combined with a floral crown; more than this you need not anything to make you look adorable. More to artificial flowers prefer fresh flowers.
Final thoughts
There is so much of a short hairstyle for the wedding to try over, so you can approach your hairstylist before having the one when you have confusion on which to select.